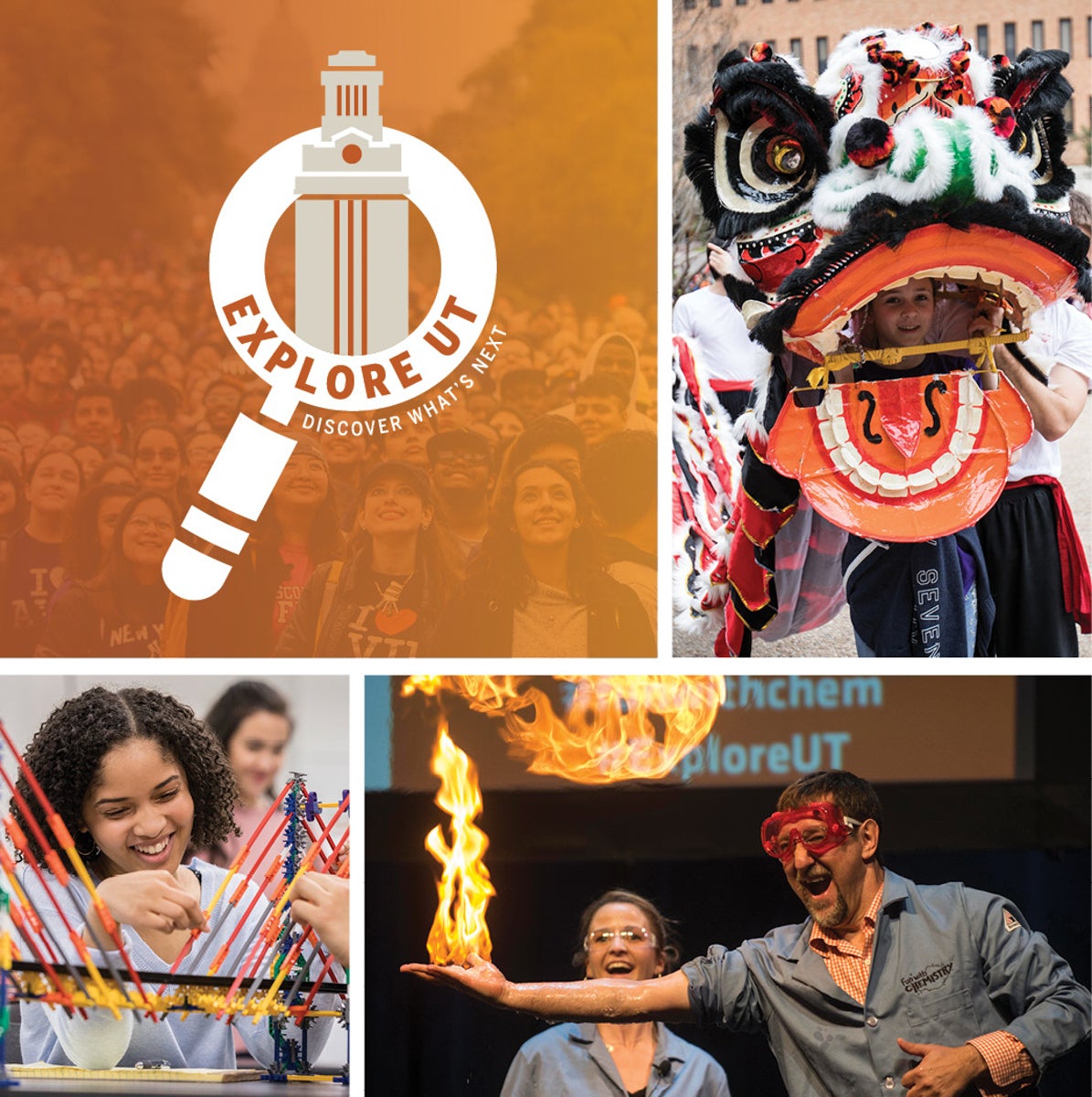 Explore UT 2021
March 5 - 6 
Join the adventure online! Experience the richness of the university's scholarship and knowledge through live demonstrations, hands-on activities, and other interactive elements. This virtual event is free for all and allows anyone to discover the unique possibilities at a top-tier university.
Explore UT in 1, 2, 3!
Explore UT provides more than 150 online activities, performances, and interactive experiences for students of all ages. Follow these steps for Explore UT success:
1. Register for updates (new events, schedule changes, and information on future programs)
2. View the schedule and add programs you're interested in to your calendar (check back each day for new activities!)
3. Participate in Explore UT and provide feedback on the events (surveys will be sent the week of March 8th)
Explore UT is open to the general public with online programming that is accessible to all.  Activities specifically designed for K-12 students include an indication of a suggested grade level, denoting the difficulty of the concept or activity presented. Some programs will require participants to join virtual platforms (Zoom, Brazen, etc.).  Children who are participating in these programs must be monitored by an adult chaperone (parent, guardian or a teacher) in order to join the virtual platform.  Some may require verification that a chaperone will be present in order to register for participation.  
Questions? Contact exploreut@austin.utexas.edu