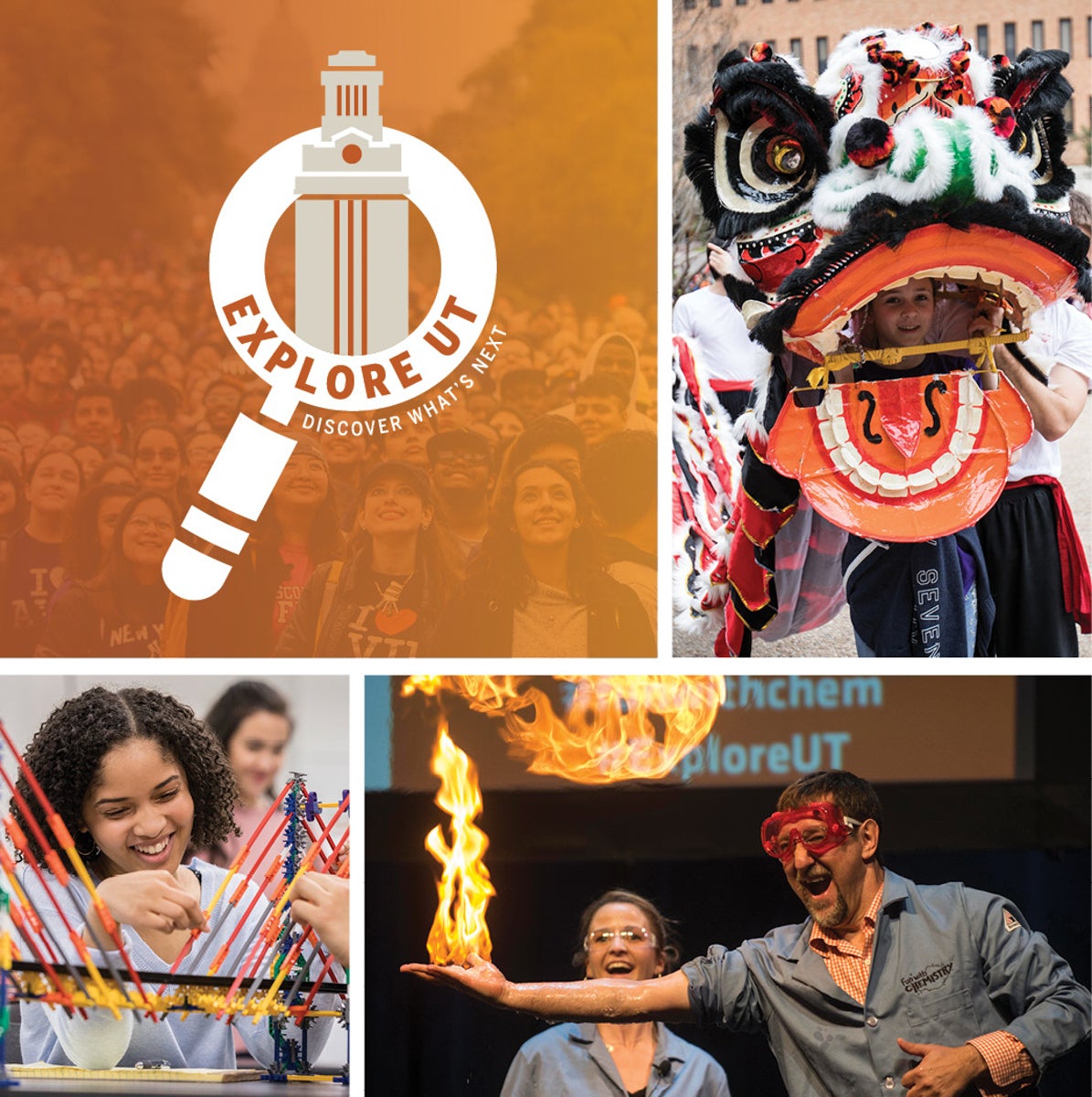 Stay Tuned for Explore UT Updates!
The University of Texas at Austin is reevaluating Explore UT as part of UT Austin's goal to become the world's highest-impact public university through its exceptional people, unmatched place and world-changing pursuits that have always been the foundation of this event.
 The free, online content from Explore UT 2021 is still available. These unique experiences provide a chance to explore the creativity and innovation found at a top-tier research institution.
Discover content based on interest or age group. From video demonstrations to step-by-step instructions for your own projects, there's something for everyone. Head to the Discovery Modules to start exploring!
If you haven't already done so, please sign up to receive email updates on future plans for Explore UT.