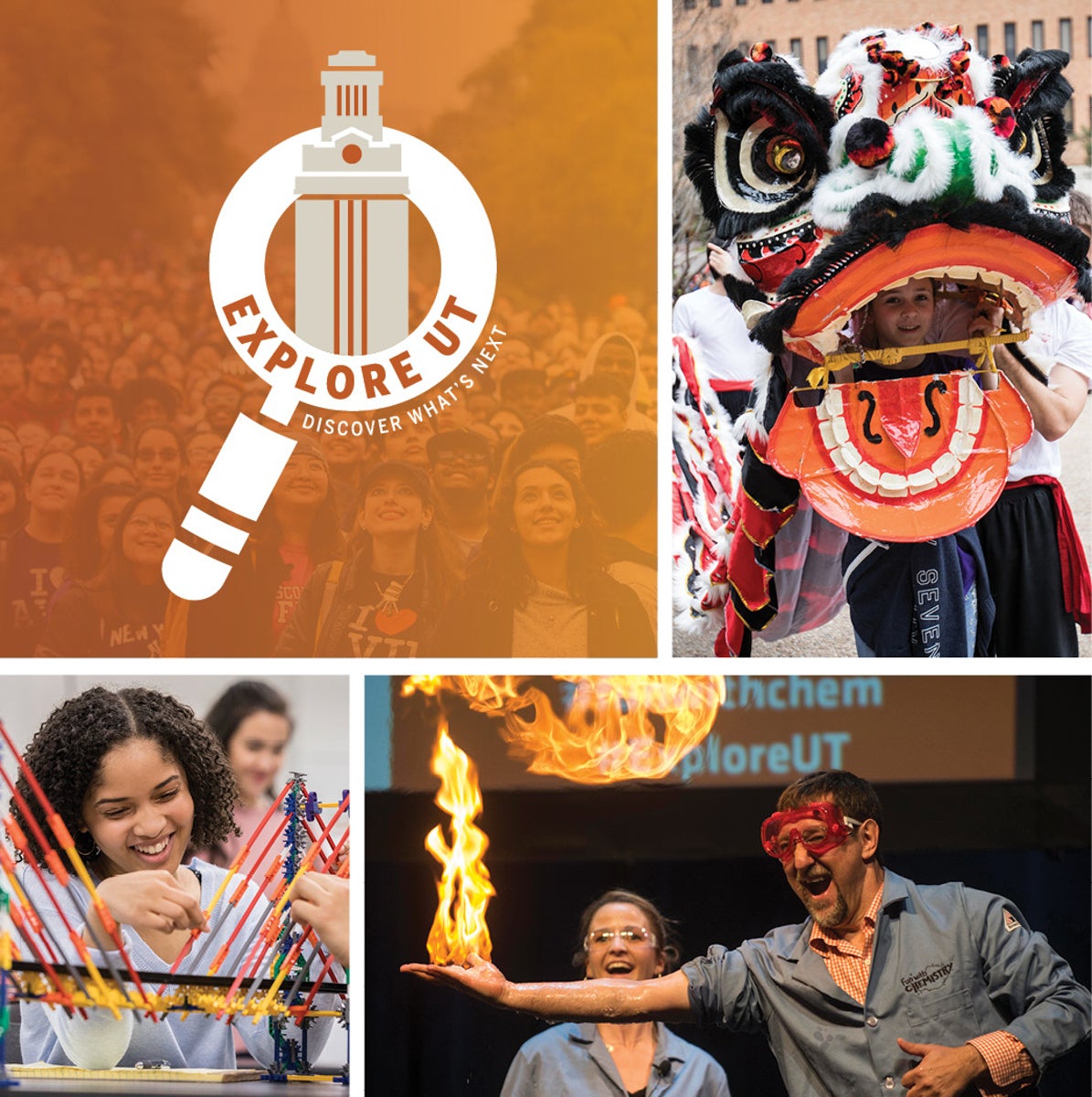 After the COVID-19 pandemic disrupted campus programming, Explore UT was not held in its traditional capacity from 2020-2022. In 2022, the university convened committees to reassess and reimagine the future of Explore UT and sees many opportunities to evolve the program and better engage today's students, educators, and communities.
We look forward to sharing what this program will look like in the future. Discovery Modules from the 2021 Explore UT program are still available and can be accessed on the Discovery Modules page. Much work continues to be done, which means Explore UT will not take place in the spring of 2023.
If you haven't already done so, please sign up to receive email updates on future plans and announcements for Explore UT.
Thank you for your continued support and engagement. We look forward to welcoming you to the Forty Acres in the future.